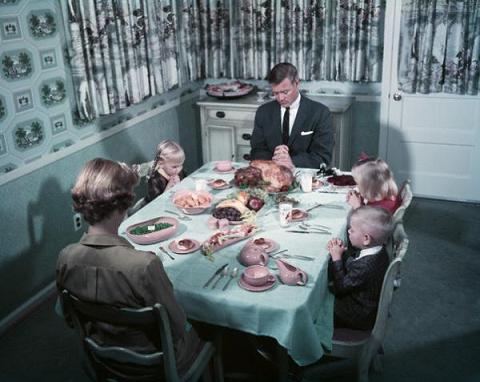 And He also told this parable to some people who trusted in themselves that they were righteous, and viewed others with contempt: "Two men went up into the temple to pray, one a Pharisee and the other a tax collector. The Pharisee stood and was praying this to himself: 'God, I thank You that I am not like other people: swindlers, unjust, adulterers, or even like this tax collector. I fast twice a week; I pay tithes of all that I get.' But the tax collector, standing some distance away, was even unwilling to lift up his eyes to heaven, but was beating his breast, saying, 'God, be merciful to me, the sinner!' I tell you, this man went to his house justified rather than the other; for everyone who exalts himself will be humbled, but he who humbles himself will be exalted." And they were bringing even their babies to Him so that He would touch them, but when the disciples saw it, they began rebuking them. But Jesus called for them, saying, "Permit the children to come to Me, and do not hinder them, for the kingdom of God belongs to such as these. Truly I say to you, whoever does not receive the kingdom of God like a child will not enter it at all."

-Luke 18:9-14
There is a type of thankfulness that comes from pride rather than true humility. It is self-seeking, self-righteous and relationally destructive. It robs us of joy and is chillingly sincere. It grieves God. Honestly, for many of us, it is what makes the holidays a living hell.
Paul Miller writes this beautifully:
Nothing undercuts cynicism more than a spirit of thankfulness. You begin to realize that your whole life is a gift. Thankfulness isn't a matter of forcing yourself to see the happy side of life. That would be like returning to naive optimism. Thanking God restores the natural order of our dependence on God. It enables us to see life as it really is.

Cynicism looks reality in the face, calls it phony, and prides itself on its insight as it pulls back. Thanksgiving looks reality in the face and rejoices at God's care. It replaces a bitter spirit with a generous one.

In the face of Adam and Eve's evil, God takes up needle and thread and patiently sews fine leather clothing for them (Gen. 3:21). He covers their divided, hiding selves with love. The same God permits his Son to be stripped naked so we could be clothed.

God is not cynical in the face of evil. He loves.
The sad irony of this parable is that this Pharisee, in his ability to cynically sift through the motives of this tax collector's heart, is able to bypass the evil of his own heart. He cannot admit to the fractured state of his own cavernous soul. You can be phony in your optimism or phony in your pessimism. The tax collector is the balanced realist here - he knows he is an enormously twisted mess and God still has mercy on people like him. He is a cutting display of thankfulness.
When you're sitting around your thanksgiving feast today, before the annual insults start to fly and the old painful memories crowd out your 'picture-perfect' holiday or the stuffed grief over this year's empty seats begins to unravel the veneer of joy on your face, remember you are dining with beautifully broken sinners who are equally in need of grace. Remember your whole life is a gift: your family, your possessions, the place and time period you were born into, your personality, your talents and desires, your inability to cook a turkey without drying it out. You would think that God would be the rightful person in all of history to be truly cynical about this shattered world, but He's not; He chooses to love and restore us and this good world as he intended it. Perhaps Jesus was alluding to himself when he told this parable. Jesus humbled himself so we would be exalted; He was the child who was already in His Father's kingdom and was cast out for our sakes, so that we could enter, undeservingly, as sons and daughters. This is the nearly unspeakable, raw mystery of grace. This is the glory St. Paul sang about even as he was homeless, beaten, and sat in prison. Why should it not change us into the same joyful image in the midst of the most hopeless of circumstances (let alone over family gatherings)?
Even if you don't usually say grace before you eat, I hope you're able to be honest with yourself and say in your innermost man or woman, "God, thank you for having mercy on me, the sinner." Embracing our brokenness and grabbing hold of God's impenetrable love for us is the only cure for our cynical and bitter hearts in a seemingly hopeless world. It's the only thing that enables us to love others in the face of evil, even the evil that unwittingly comes out of our mouths over Thanksgiving dinner and hides itself so well on our smiling faces.